The Modules
A combination of live cases, Clinical skills training, interpreting clinical evidence and reflective learning principles.
Over 40 Years of Teaching
Peer Mentoring
We have developed our own systematic approach to clinical training. You will be placing on our patients from module 4.
You are required to present and carry out 4 clinical cases for the Diploma and 2 additional advanced procedures for the advanced certification.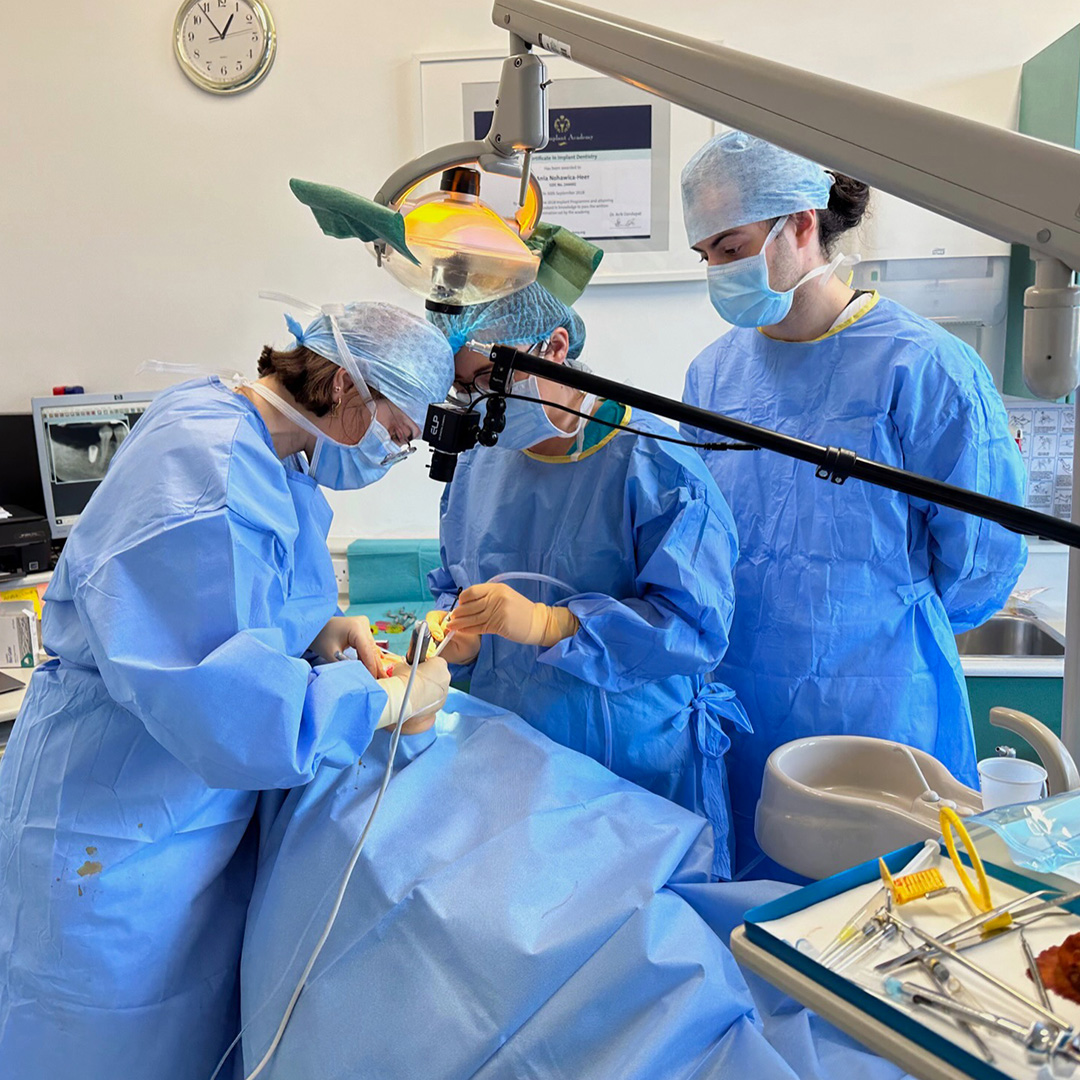 MODULES
Outline of the modules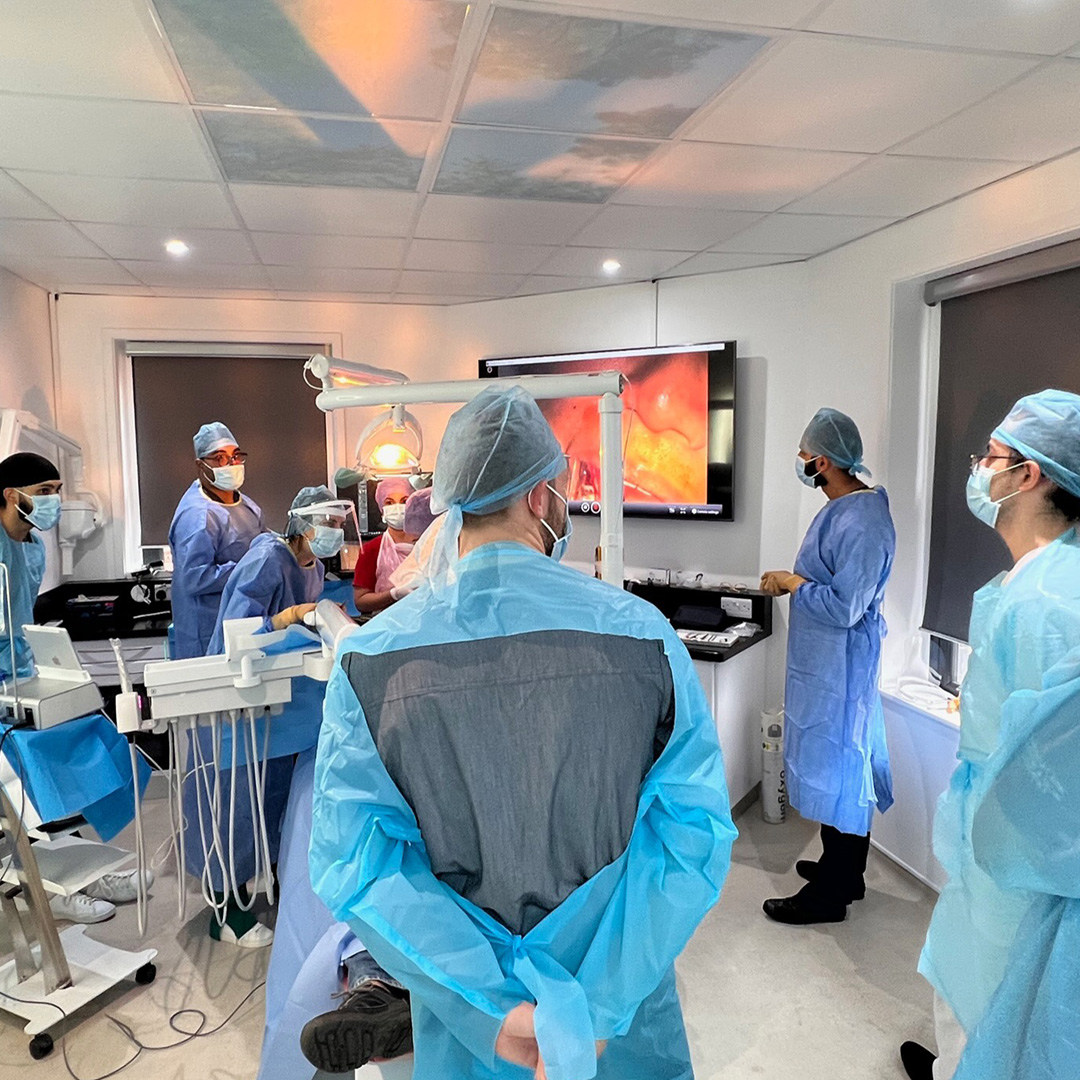 Each Module is in blocks of 2 days in length.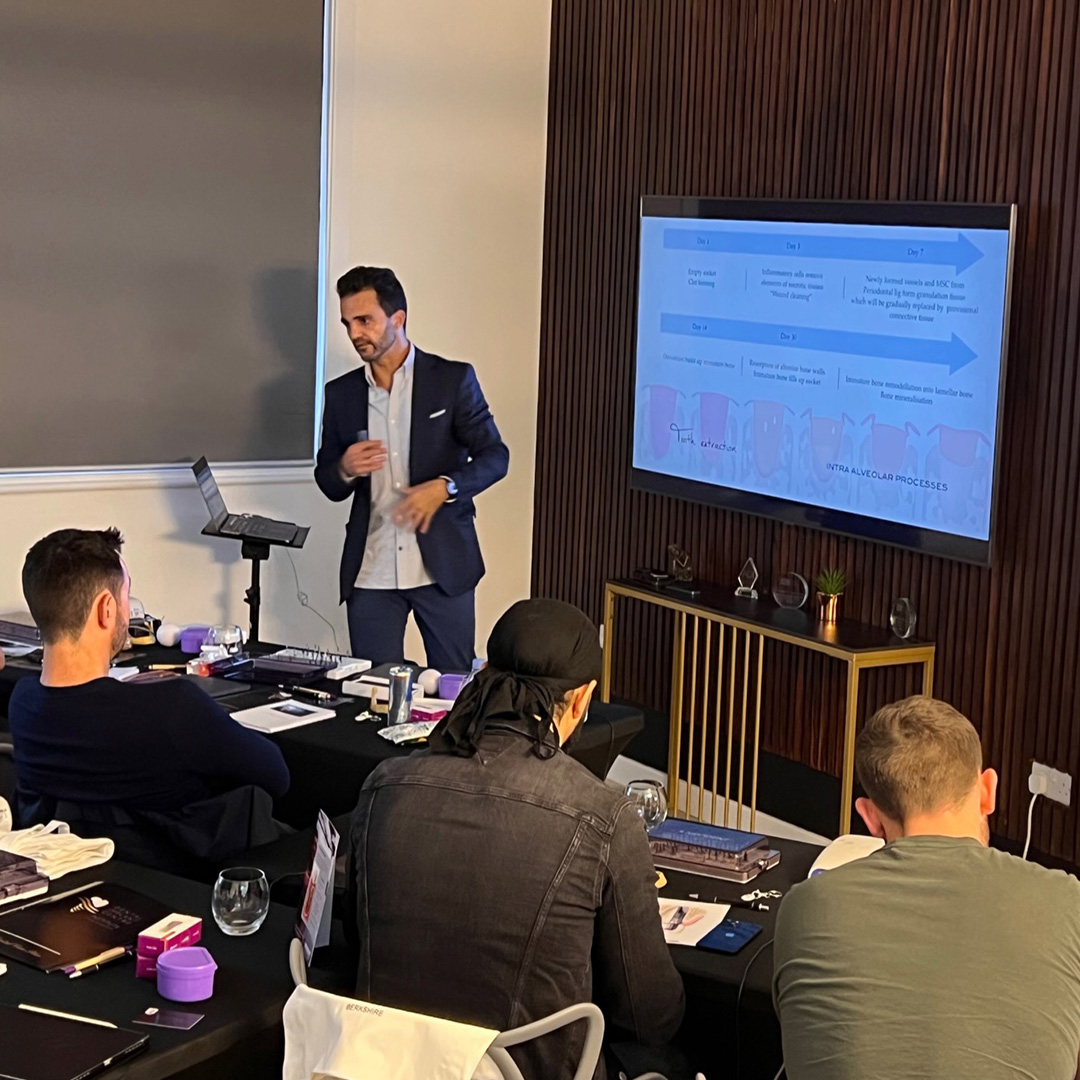 A total of 24 days of teaching.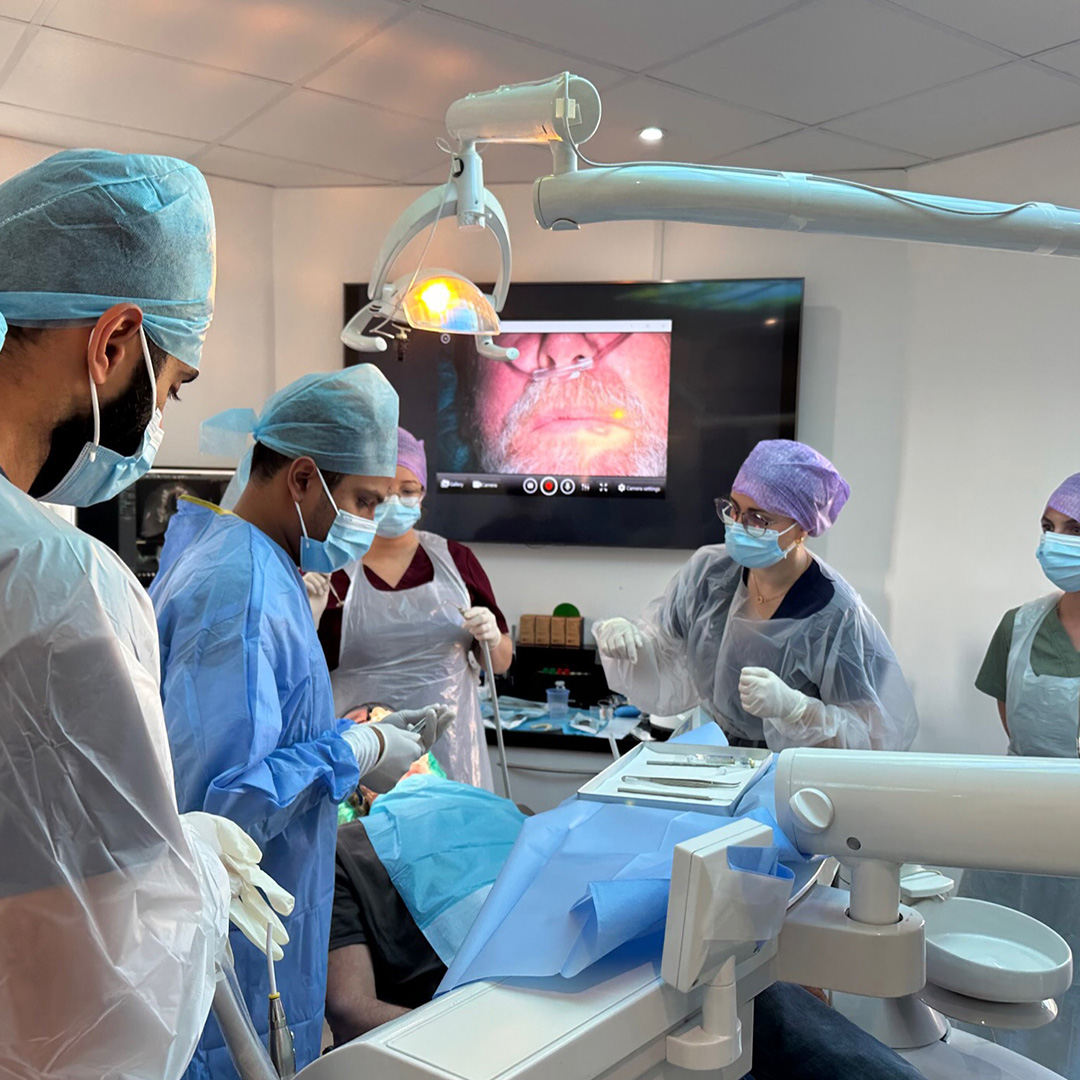 3 days in Madrid dental hospital.
Module 1
October 27th – 28th 2023
Record keeping – Assessment – Consent and Pre op protocols + Post op
Case documentation – Criteria – Presentation
Components and Terminology
Surgical kits overview
Data required for treatment planning cases
Introduction to the Megagen Implant system and its components.
Asepsis training and setup
Essential Medicine related to Implant surgery
Module 2
November 24th – 25th 2024
Review of clinical case PDP treatment plan approvals
Introduction to flap design
Introduction to osteotomy creation
Placement insertion torques of
implants and temporisation
Soft tissue practical skills
Live case
Clinical Photography Practical
indemity insurance and further medicolegal aspects
Module 3
January 26th – 27th 2024
MSc thesis writing overview
Literature searching and clinical evidence review
Live cases (students to place under supervision in main clinic)
Impression materials and demonstration
Open and closed tray impressions
Surgical skills practical – Placements, flaps and suturing
GBR Practical – Synthetic –
Autogenous – Allograft
GRAFTING Part 1
Module 4
February 23rd – 24th 2024
Marketing in General Dental Practice
CBCT radiography and diagnosis
CBCT Level 1 Referrer + Reporting Level 2
Intra oral scanning + planning criteria
Over-dentures and Review surgical Kits Part 2
live case students start placing on patients
Module 5
March 26th – 27th 2024
Reviewing Clinical Evidence
Thesis writing
Review Student Cases
Clinical Evidence review
Occlusion Part 2 – advanced considerations
OSCII mock practical
Implant Removal and complications management Part 1
Live full arch guided case + removal of Implants demo
Module 6 (Madrid)
May 31st – 2nd of June 2024
Implant complications
Peri-implantitis + Peri-Mucocitiis management
Medical issues relating to dentalimplants
Planning mistakes
Operative mistakes
post operative complications management
Replacing Implants Practical
Live cases days 1 and 2
Module 7
June 28th – 29th 2024
Ethical considerations
Single teeth
Short span bridges
Full arch restorations
Cement retained
Screw retained
Lateral fixation screw retained
Sinus grafting – Internal and External
Module 8
August 30th – 31st 2024
Asepsis theory and practice Part 2
Training of surgical assistants and dental care professionals
Timescales:
Delayed placement, hard tissue management – Bone Manipulation
Soft tissue management
Immediate placement, delayed loading
Immediate loading – Full arches
Module 9
September 27th 28th 2024
Restorative phases
Provisional restorations
Transitional restorations
Definitive restoration
Impression techniques
Open tray
Closed tray
Conventional
Impressions at first stage surgery
Module 10
October 31st – 1st 2024
Block grafts – Partial Extraction Technique
Bio-materials GBR
Full arch restorations Allon4, AllonX, Immediate loading
Extra maxillary implants
Sedation in General Practice overview
Dealing with bleeding and arterial bleeds.
Osseotomes use and bone plates
Module 11-12 (3 Days)
January 23rd – 25th 2025 
Recap
Surgery
Soft tissue management
Hard tissue management
Bone expansion
Ridge expansion
Live cases skills
Student literature reviews
Students sitting the diploma examination will be required to complete cases by this module
Student Case presentations
OSCII Assessements
Results of DOMS assessments
Viva Examinations
Results of Diploma students